Looking at both MMA & Thai (or Striking) Shin Guards we have put together this guide to help you decide which kind is best for you.
On our site you will find that we have a selection of both kinds of Shin Guards and they may appear similar on first glance if you are unsure about what to look for.
MMA Shin Guards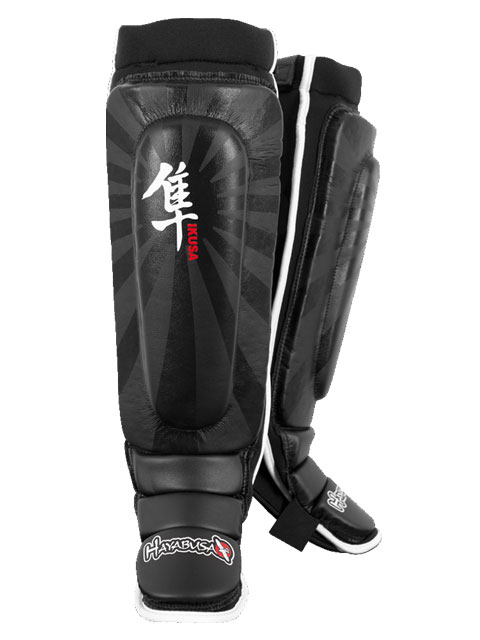 The main purpose of MMA Shin Guards is to provide you with protection from strikes as well as staying in place during grappling.
They are lighter in weight than their Thai counterparts, with thiner padding and are usually constructed with a full neoprene backing as shown in the image below.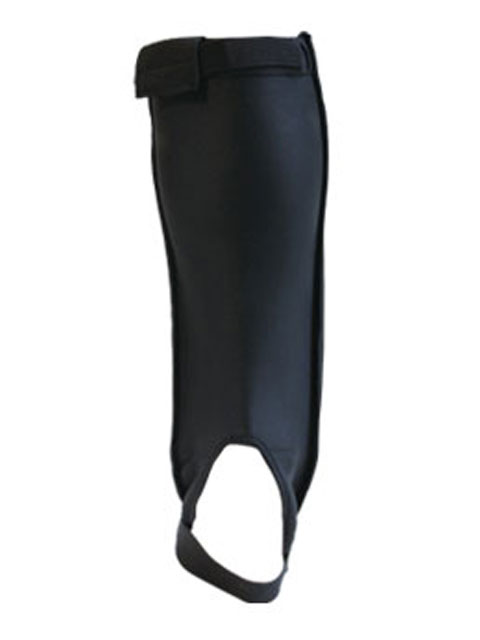 Their light weight design is to ensure that you are able to move around as much as possible without restriction when engaged in grappling training.
The full neoprene backing acts like a sleeve that hugs your leg, keeping the shin guard from shifting around as much as possible.
Unlike with the straps used on Thai Shin Guards, the smooth neoprene backing will not get caught on your opponent or the mat, reducing the chance of the Shin Guards becoming loose or scraping your training partner.
It is worth checking out the different kinds of MMA Shin Guard that we have on offer, as different models will have varying levels of padding and protection and also may vary slightly when it comes to sizing.
Thai Shin Guards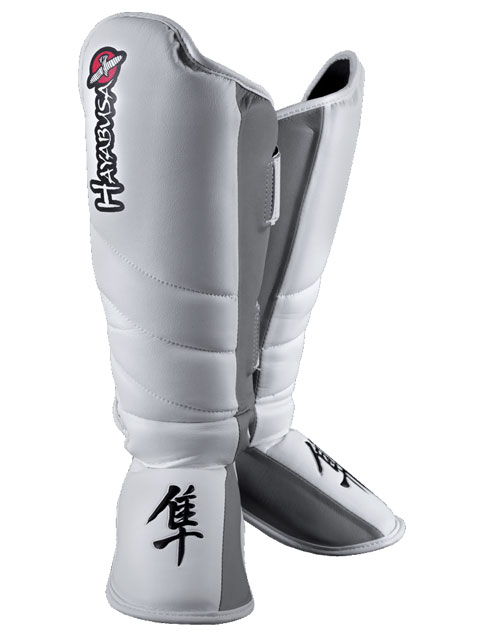 Thai Shin GuardsAi??(or Striking Shin Guards) are bulkier with thicker padding to provide you with increased protection for more intense striking training.
They are built to withstand the repeated powerful kicks common to Muay Thai and other forms of Martial Arts that incorporate regular kick striking drills.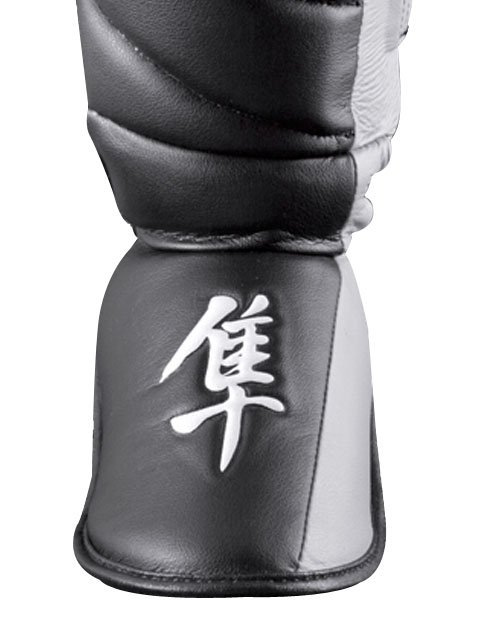 You will also notice the larger padded area protecting the foot, this is designed to help guard against any stray kicks that hit you in this area.
As there is much less chance of the kind of close contact that you would experience when grappling, the Thai Shin Guard tends to use a strap enclosure system as opposed to the neoprene backing.
Whilst it is still important for these Shin Guards to stay firmly in place, there is less chance of them becoming caught on your opponent or shifting around as they would if you were grappling.
Again, it is worth checking out the different models that we have due to some variations in sizing, padding and enclosure systems.
Sizing
Before purchasing any of the above, be sure to have your tape measure to hand and check out the Size Guides displayed for each product to make sure that you get the right fit for you!