Faber v Caceres Confirmed for UFC 175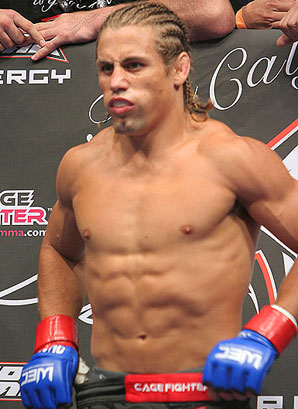 Ultimate Fighting Championship (UFC) officials have confirmed Urijah Faber will face Alex Caceres at UFC 175 on July 5.
According to a report from ESPN.com, verbal agreements are in place for the match up, which will take place at the Mandalay Bay Events Centre in Las Vegas.
UFC 175 is headlined by a middleweight title showdown between Chris Weidman and Lyoto Machida.
Ten years younger than his opponent, Caceres will step back into the Octagon after winning four of his last five fights, while ai???Bruce Leeroyai??? last competed on January 25th, when he upset Sergio Pettis via third-round submission at the UFC on Fox 10 event.
Kevin Casey will meet Andrew Sanchez at RFA 15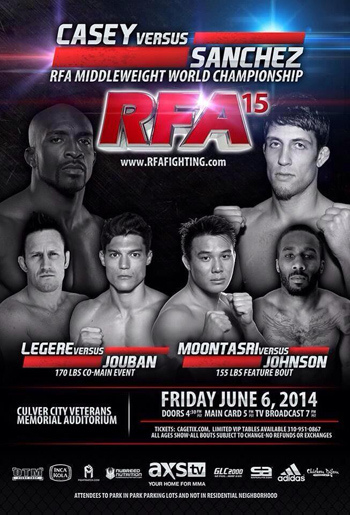 Kevin Casey will meet Andrew Sanchez for the vacant belt at RFA 15. The middleweight title clash will headline Resurrection Fighting Allianceai??i??s next event, as the event takes place at Veterans Memorial Auditorium in Culver City, California on June 6th.
It will also feature Alan Jouban taking on with Ricky Legere Junior for the welterweight title.
The eveningai??i??s main card will see once-beaten James Moontasri take on the undefeated prospect Dashon Johnson.
The event also hosts karate ace Chinzo Machida, who faces Dmitry Gerasimov.
No Surgery for Teixeira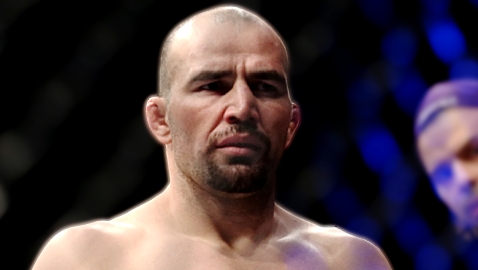 UFC light heavyweight contender Glover Teixeira will not require surgery on his injured right shoulder as first feared.
He injured his shoulder during the opening round of his UFC 172 title fight with champion Jon Jones in Baltimore at the end of April.
Though an MRI on May 2 confirmed the tear, and the 34-year-old was expected to require surgery, doctors confirmed that Teixeira would not have to go under the knife after all.