If you were born in the eighties or early nineties then read on, as some of the references may be lost to those born either side of those decades!
Meant as a bit of fun, we've read up on a few fictional character / real life mma fighter cross over style articles and they always spark up a bit of a debate with MMA, computer game and movie fans alike.
In our article, we've picked out five of the most feared signature techniques from the real world of MMA and chosen five fighters from the fictional Street Fighter Computer game series to give them to.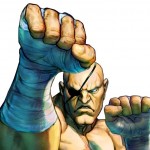 1 – Mirko Cro Copai??i??s High Kick
This move would definitely go to Muay Thai master, Sagat. There's a distinct similarity between the fictional characters ridiculously powerful quads and those of the real life former UFC and Pride legend! Not to mention, that one of Cro Cop's nicknames is 'Tiger'… Street Fighter fans will see the link here.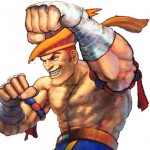 2 – Anderson Silva's Muay Thai Clinch
We have attributed the devastating clinch of the Brazilian supremo to, Adon, another Muay Thai champ from the Street Fighter series. Similar to 'The Spider', Adon combines, speed, power and accuracy, and the inclusion of a lethal Muay Thai clinch would fit in quite nicely in to his repertoire of moves.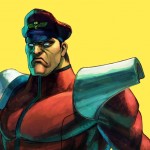 3 – Wanderlei Silva's Knees
We thought about giving this one to Sagat, but he already has the Tiger Knee move so we thought we'd spread things around a bit. Making use of M Bison's strong leg power, coupled with the fact he wears some kind of metallic shin and knee guard, who else is better suited to deliver the feared, cutting knee attacks of the 'Axe Murderer'!?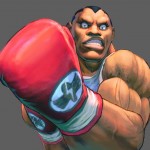 4 – Bas Rutten's Liver Shot
Punching power master, Balrog, would be the perfect character to have Rutten's fearsome Liver Shot added to his arsenal. With power and technique to execute this fight ending technique, we just need to work Balrog's ground game a bit more now to make a more well rounded fighter!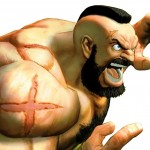 5 – Fedor Emelianenkoai??i??s Kimura
With more than just the Russian connection, this move has to go to Zangief. The fictional fighter mixes his predominant wrestling style with Sambo and has similar natural power and size as the 'Last Emperor'. There would need to be some re-writing in to the background story of Zangief with regards to where he learned the move, although, he may have come up with it himself when wrestling the odd bear in his spare time! If you believe some of the obviously photoshopped memesAi??on the internet then they'd have you believe that this is also a popular past time for the great Fedor himself too!
We've covered a fair few disciplines but the list could go on with more comparisons if we had the time. If you liked this article you need to check out the artist's Bryan Lee's 'Ryu vs. Lyoto….' article on the Fightland blog, you definitely won't be disappointed.
Getting back to reality, don't forget that we also cover the most popular martial arts disciplines here at MMA Fightwear, with our extensive range of fight equipment and apparel!