Depicting scenes from combat sports in various forms has been a popular subject for many artists throughout the ages. We've picked out a few that caught our eye, from established artists, enthusiasts and unknown creators alike!
Starting off with the image below, depicts a scene from Ancient Greece where we have two boxers battling it out, being over looked by two apprehensive looking referees or umpires.Ai??Beneath that, there is a fresco style wall painting depicts two youths engaged in a kind of playful boxing match, wearing what appears to be some sort of early form of glove or wrap! Despite it's good condition, this painting is said to date back to around 628 B.C. from the Minoan civilisation from the Aegean Bronze Age!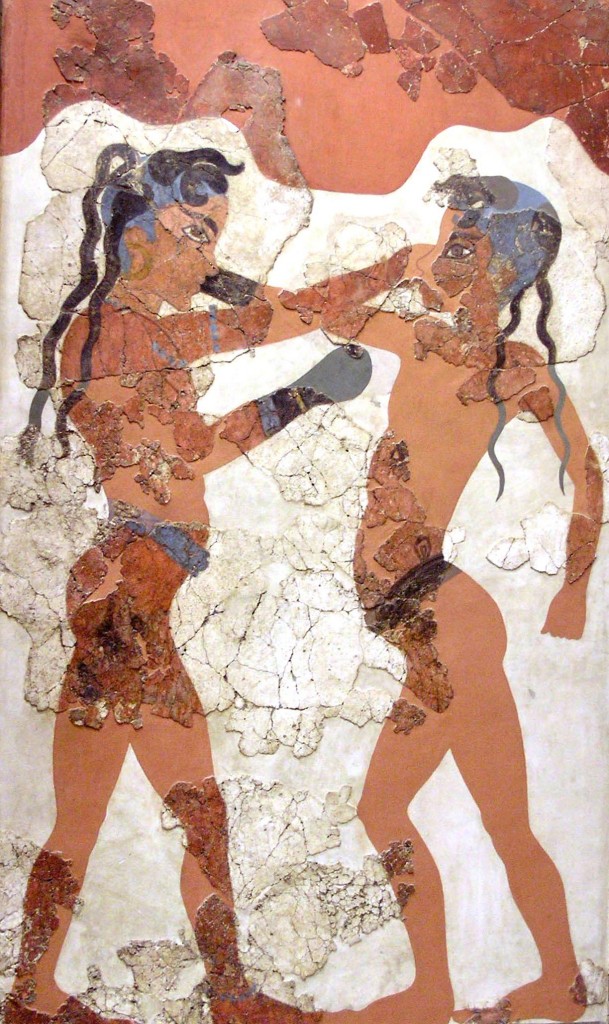 As you will see a lot of the images feature boxing scenes, the next from our selection Ai??shows two Edo warriors practicing their Judo techniques, with one being masterfully thrown by the other.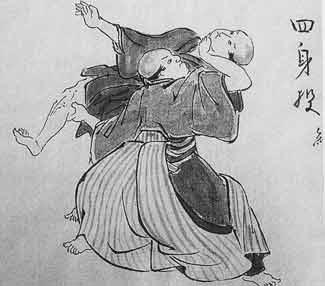 On to boxing now and as one of the foremost practitioners of lithographic printing, TheA?dore Gericault, applied his skill for depicting sporting scenes and athletic figures, as highlighted by the artwork below simply called, "Boxers"Ai??(1818).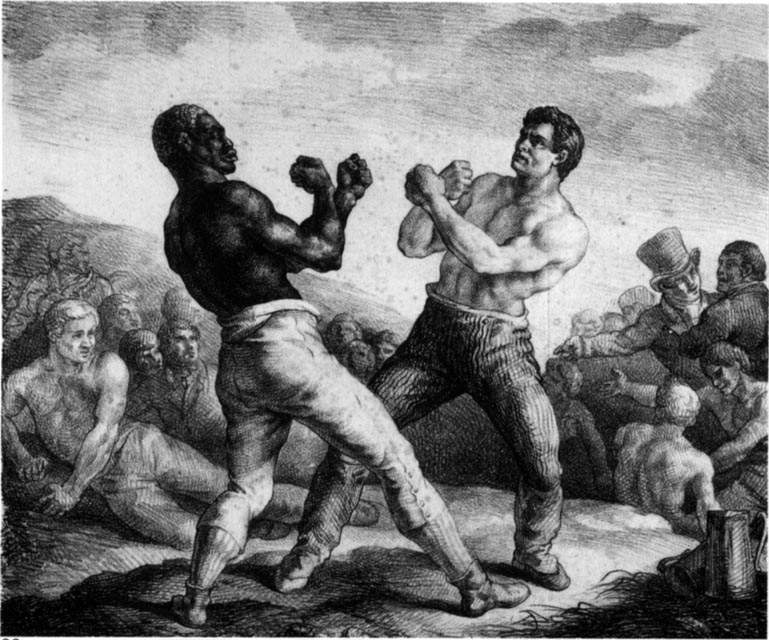 Whilst this next painting by Antonio del Pollaoilo "Hercules & Anteaus" (1890) doesn't depict a specific style of fighting, we thought we'd add to the mix purely because it shows Hercules in a kind of wrestling match, using his unmatched strength to bear hug a giant to death!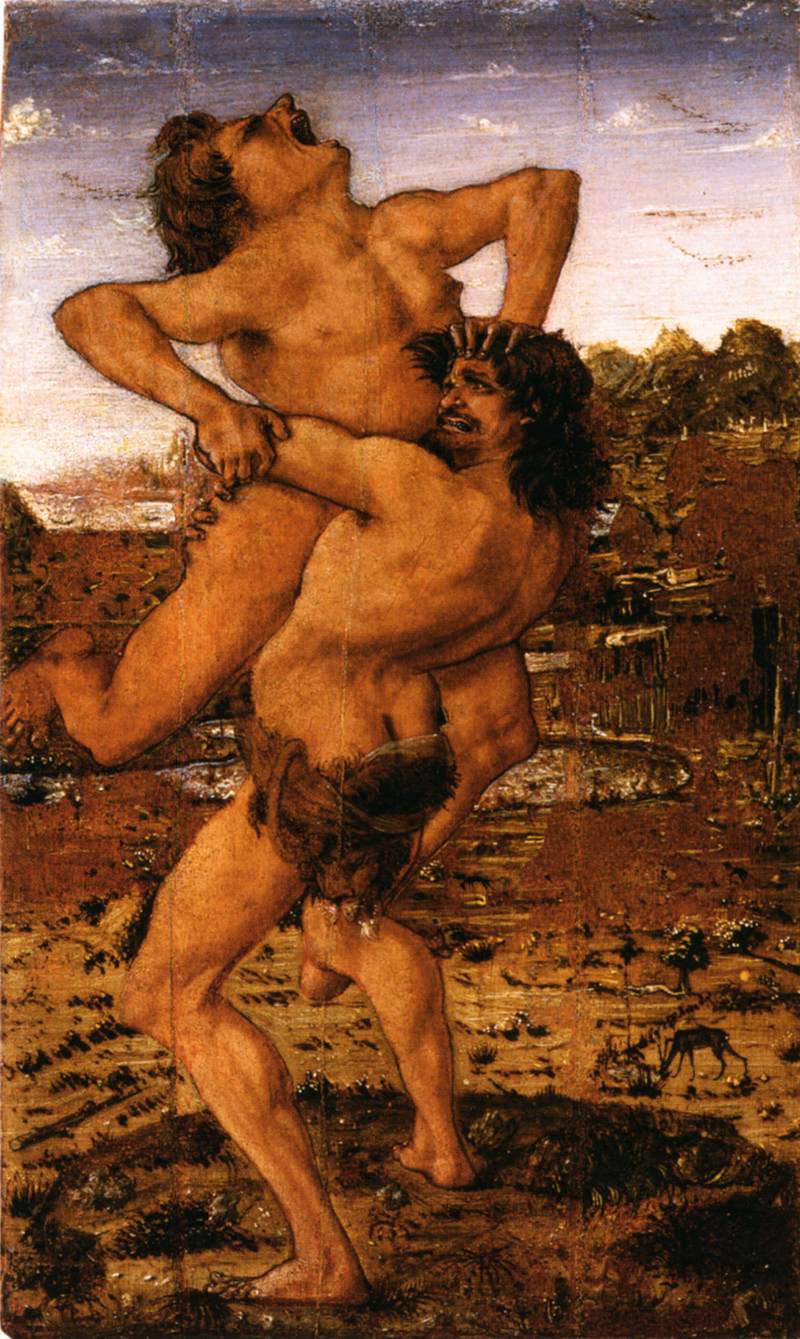 The next painting by American artist, George BellowsAi??"Both Members of This Club" (1909), features Joe Gans an eight year Lightweight Champion title holder. At the time of this painting, public boxing had been made illegal due to corruption, although some clubs like, Tom Sharkey's Athletic Club (where the match depicted took place) had managed to find ways around this. Interestingly though, the fighters were only granted membership to the club during their bouts, not prior to or after the fight had begun and ended. Boxers were viewed with a low opinion and were thought of as socially unacceptable.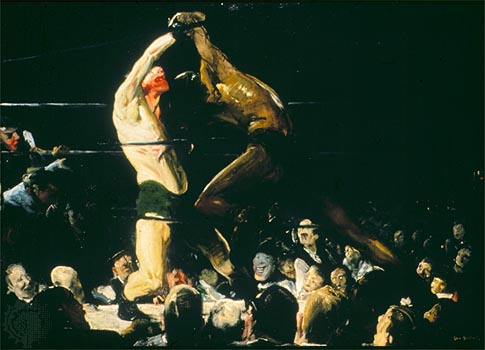 Following on with another boxing painting, featuring Joe Louis's victory over Max Schmeling, "The Brown Bomber" was painted by Robert Riggs in 1938. Full of detail, this scene captures the moment when Schmeling's cornerman threw in the towel after the German fighter took a barrage of blows to the head result in him hitting the canvas three times in quick succession.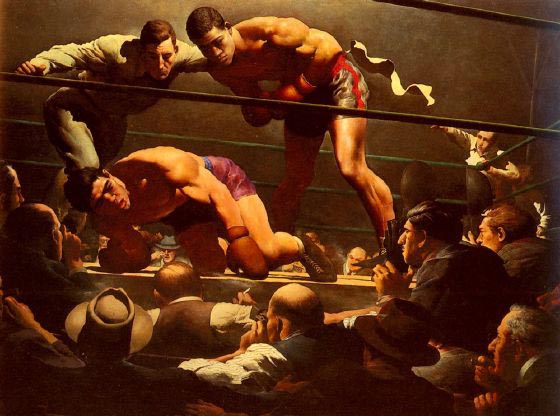 Moving on to more modern day works and looking more at Mixed Martial Arts, with a sketch by artist Christoper Rini. We think this could a preparation sketch for a painting showing part of a fight between Mauricio "Shogun" Rua and Dan Henderson judging by the writing to the top left of the drawing.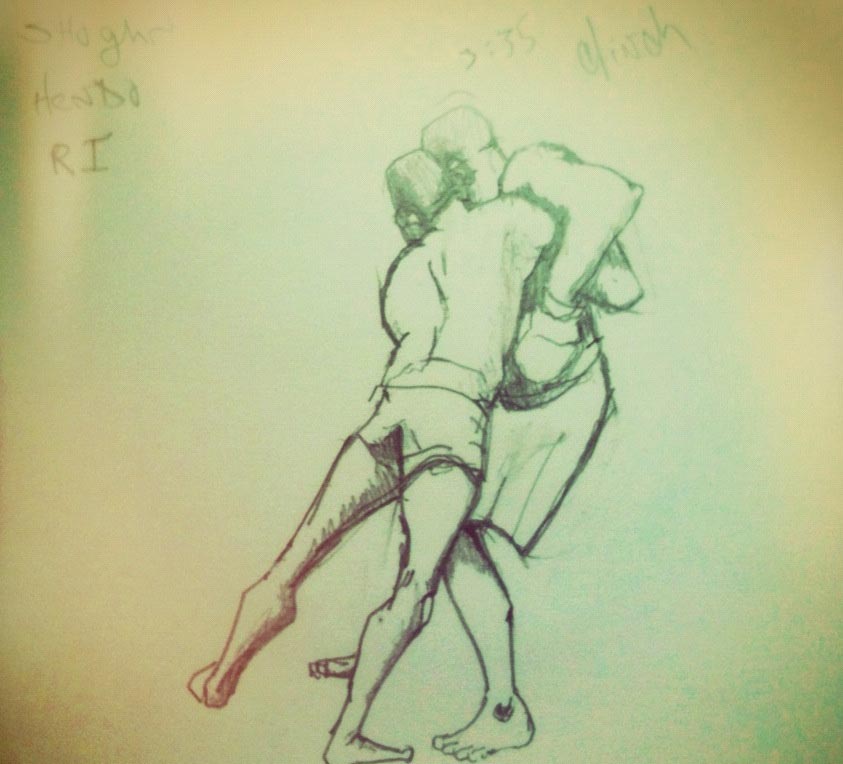 We liked this pastel drawing of Urijah Faber by Daniel Peci because of the way the rough marks made by the artist give a sense of movement and dynamism to the fighter as moves his body forward to throw the right hand punch. He cleverly uses limited colours to pick out highlights and shadows to give the figure a 3-D form too.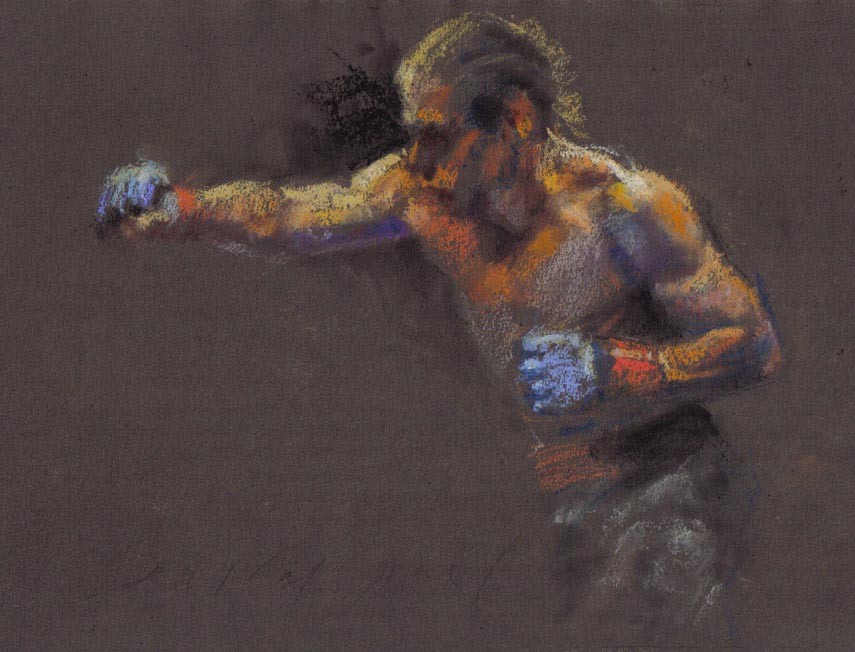 We're unsure of the artist responsible for producing this highly detailed print of Georges St Pierre, but we were impressed with the level of detail shown here. You can really get a sense of the force being applied by GSP as he applies his grip, surely this was followed by a tap out shortly after!?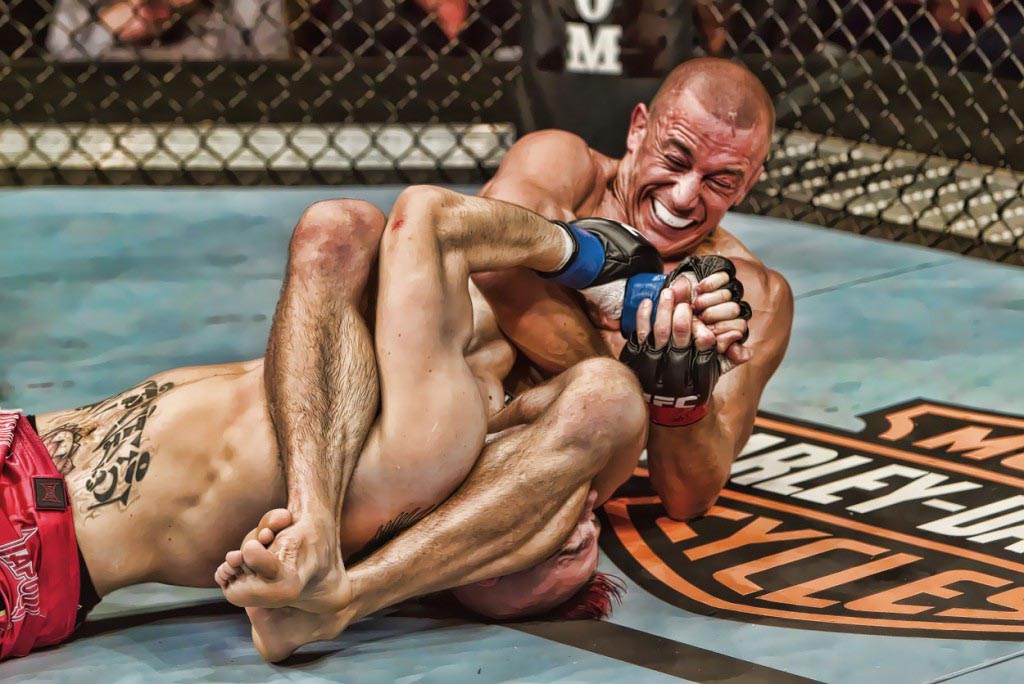 We picked out this last image, purely for the novelty aspect! We love the pixelated versions of some of the stars of the UFC, they're a pretty good likeness too, although we're not sure who the pet monkey belongs too!