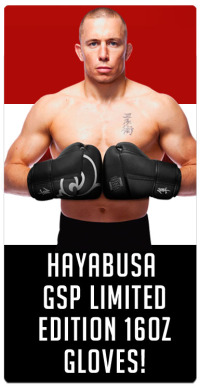 We now have the Hayabusa Limited Edition GSP 16oz Gloves in stock available to buy from our site.
These Limited Edition Gloves will only be available while stocks last, and they're already flying out fast.
Check them out on our site now to get yours (each pair of gloves comes in it's own individual collectors edition presentation box).