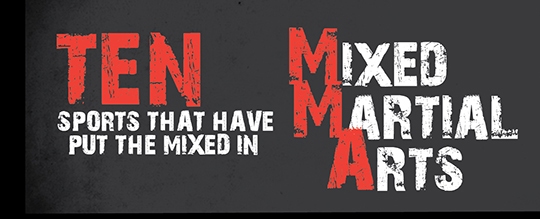 One reason we all love Mixed Martial Arts is the huge variety of exciting moves, hits and kicks that can be seen in every fight.
No one bout is the same as the next and the crowd are often left breathless, wondering what will happen next.
Part of the reason for such exciting action is the fact that MMA has evolved from a number of combat sports from around the world, combining the very best disciplines and producing some of the fittest and competitive martial artists in the world.
This infographic takes a look at the origins of MMA and why the sport has become one of the most exciting and popular in the world.
Want to use this awesome-looking graphic for your blog? Simply copy the code below!
Embed this MMA Infographic on Your Site
10 Sports That Made MMA – An infographic by the team at MMA Fightwear

An infographic by the team at MMA Fightwear