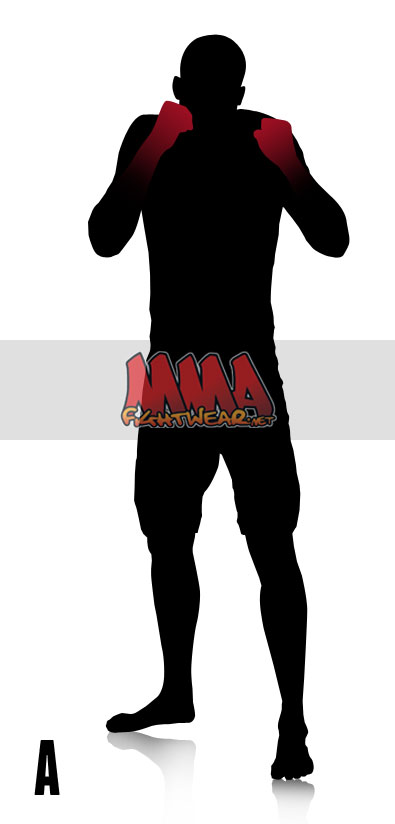 Whether you are an MMA beginner or just looking to add something new to your exercise regime, this basic drill can provide an excellent cardio vascular workout.
For this particular exercise it is important that you are familiar with the correct orthodox fighting stance for MMA, as this will provide a basis for this and many other types of MMA training and striking drills.
Specifically for this combination, you will also need to know how deliver a Left Jab and Right Cross punches too. This combo drill can be practiced either by hitting a heavy bag or by "shadow boxing" or included in to your one on one sparring sessions.
Once you have mastered the basic orthodox stance (A) and technique for both your Jab and Cross punches, you can really start to rev up the gears and execute the steps described below at a faster pace.
To assume the stance shown in image (A), have your left foot forward in the "12 o'clock" position with your right foot facing out in the "3 o'clock" position. Closing your hands in to fists, bring them up as shown in the image to form your guard, with your left hand slightly further in front. If you are a left handed, you will need to assume a southpaw stance, for which you'll need to reverse the positioning of the leading foot and hand as described for the orthodox stance.
The 4 Step "1-2 Jab / Cross Combo Drill"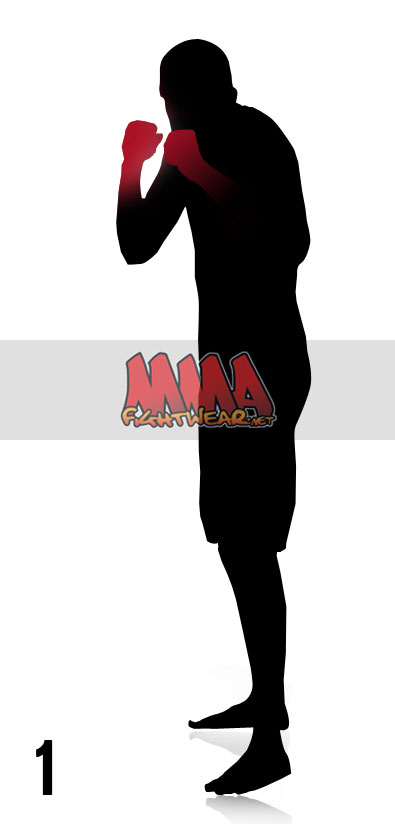 1 –Ai??Starting from your orthodox stance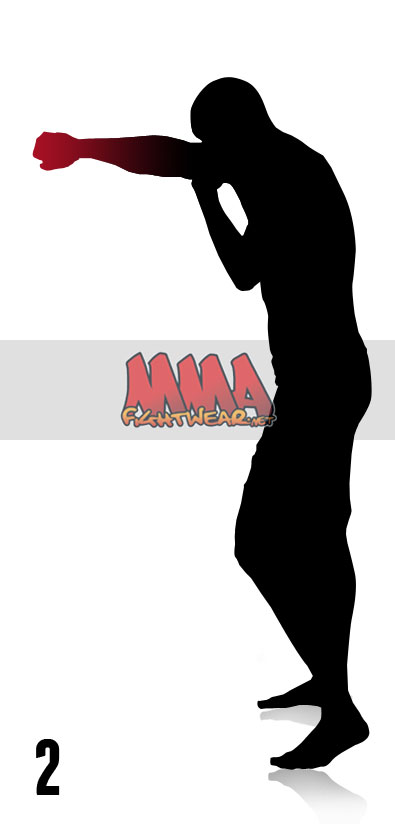 2 –Ai??Throw a straight left jab. As you extend your arm you should be rotating your wrist at the same time.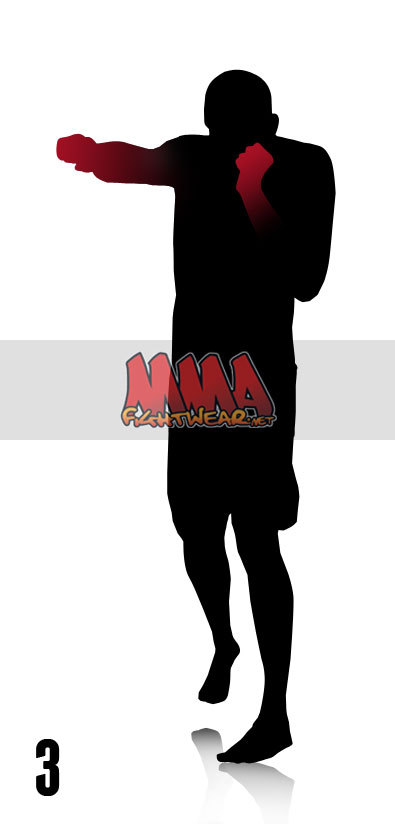 3 –Ai??Bringing the left jab back in, you should turn your body to enable you to move straight in to the right cross punch. Your left hand should be brought up to your left cheek to protect your face as the cross is delivered.
Ai??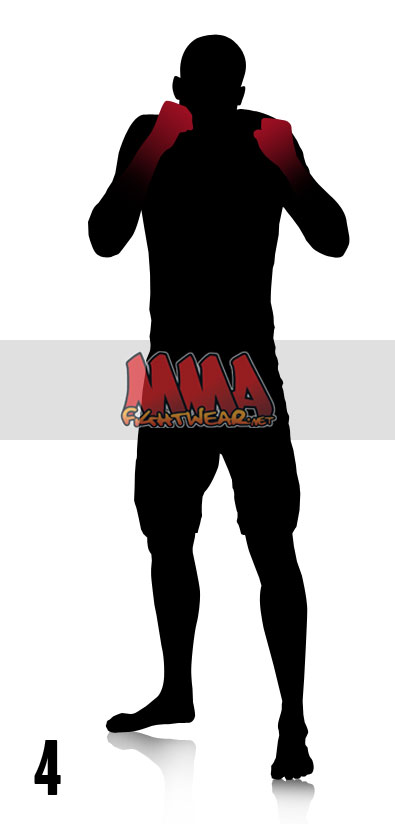 4 – Withdrawing the cross should see you returning back to your starting position in the orthodox stance. Repeat this basic drill non-stop for 30 seconds at a time.
Depending on your skill level and reasons for training you can carry out this drill by practising this combination on a Heavy Bag. Heavy Bag training will help to improve your power and also give your muscles more of workout.
Working on this with a sparring partner can also add an extra dimension to the workout. Have your sparring partner wear some good quality Focus Pads to further improve your striking power and accuracy.
For any type of Bag, Pad or Sparring training it is also important that you are wearing the right Gloves for the job too. On the Heavy Bag, you will need to look at Boxing Glove at the lighter end of the weight scale, typically 10oz Gloves are most commonly used. For sparring with a partner, 14oz to 16oz Gloves are recommended to provide the extra protection for both you and your training partner.
If you are incorporating this drill in to an all round MMA sparring session then you may want to look at 7oz MMA Hybrid Sparring Gloves, to give your hands some extra padded protection, yet at the same time leaving your hands free enough to engage fully on practising your ground game.