Having a good stand up striking game is important as an MMA fighter, but to develop yourself as a good all rounder,Ai?? you will need to be able to draw upon the relevant skills and techniques to be successful when the fight goes to the ground.
If you do need to brush up on your ground technique, it will do you no harm to get back to basics.
Mastering positions like the Top Mount position are fairly easy to replicate and practice on your own without a training partner or dummy. You will use this position to dominate a grounded opponent during a fight.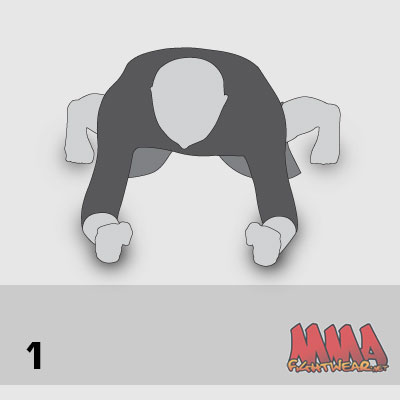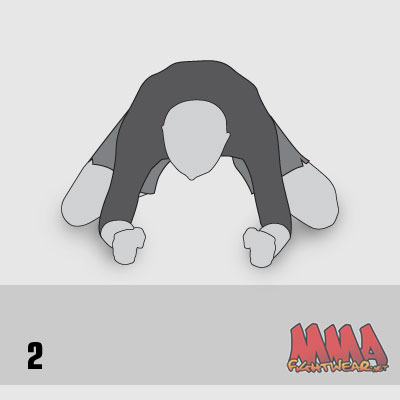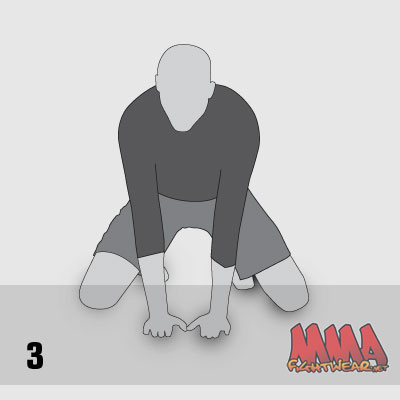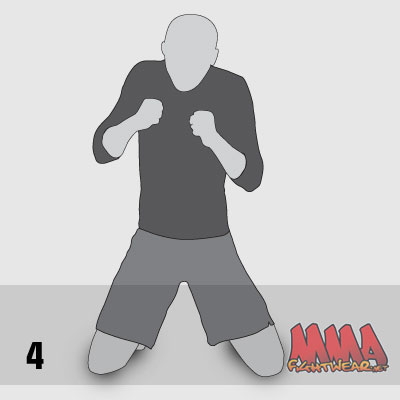 1 – To start with, get yourself into a front plank position, with your forearms on the ground, hands formed in to fists and your feet placed two shoulder widths apart.
2 – Imagining that you are on top of your opponent, raise your hip and bring your knees in towards your shoulders.
3 – Bring your hands closer together and switching to open palms, use them to push up your upper body until your arms can't be extended any further.
4 – To complete the position push your hips up and raise your upper body up straight.
If you are going over your ground fighting techniques in the gym with a training partner, you will come in to close contact with the mat and of course your opponent, not to mention resulting in you quickly working up a sweat.
To protect yourself against any unwanted scrapes, cuts and rashes and to wick away sweat, helping to keep you cool and dry, it is advisable to wear a good quality Rashguard that stands up to the job.
Also in the interest of enhancing your performance in this area, you may want to look at equipping yourself with a pair of Foot Grips. Specially designed to give you more grip and traction on the mat, this will increase your takedown power by giving you a more stable starting base. In addition to this, they will also offer support for your ankles and feet.