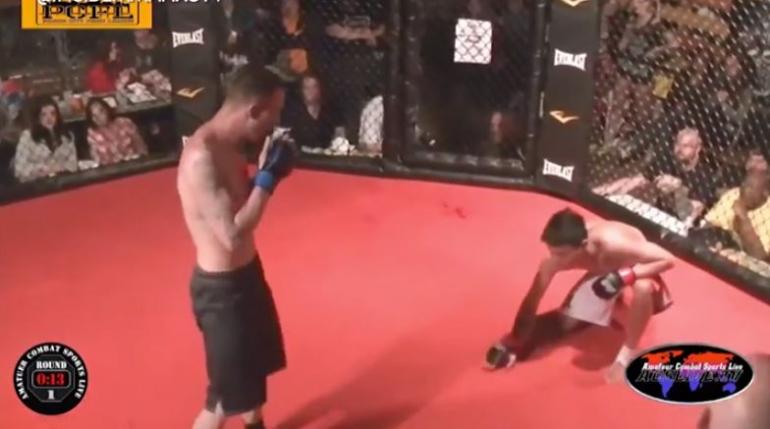 Mike Pantangco took sportsmanship to a whole new level after deciding to tap-out despite dominating Jeremy Rasner during a fight in the Prison City Fight League in Jackson, Michigan.
In the YouTube footage, which had been seen over four million times since its posting, Pantangco was clearly winning over the taller Rasnerai??i??landing clinical punches, kicks and knee blows.
But rather than inflicting further damage to his opponent, Pantangco tapped out with just seconds left in the opening round.
ai???I just feel like thereai??i??s no point fighting him because he didnai??i??t train against me and I didnai??i??t train for him,ai??? Pantangco told AXS TV, explaining his surprising act of mercy rule.
Rasner was a last-minute replacement after Pantangcoai??i??s original opponent pulled out.
ai???I just feel like weai??i??re amateur fighters,ai??? Pantangco added. ai???We donai??i??t get money, we donai??i??t get paid and I know the only thing that the only thing Iai??i??m going to finish the fight is him to go in the hospital or get hurt. I just feel terrible so Iai??i??m just going to give him the win,ai???
To see the incredible video of Pantangco tapping out click here.