The "Out of the Bag" Review
Grips Athletics Diablo Fight Shorts  – Blue Cage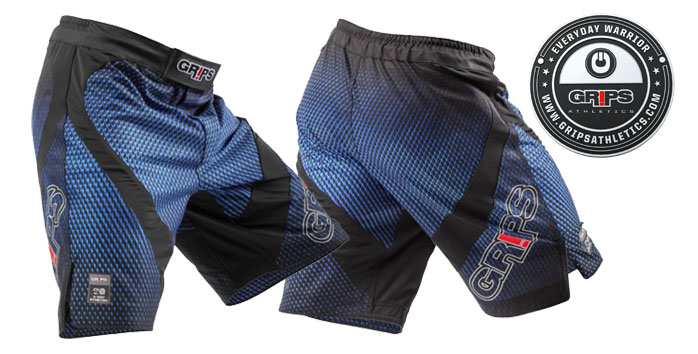 As with any new product that we get in here at MMA Fightwear, one of the first things that we like to do is get it out of the bag and give it a good quality check to make sure it looks up to scratch.
FIRST IMPRESSIONS 
Our overall first impression of the; Grips Athletics Diablo Fight Shorts  – Blue Cage colour, were that good that we thought we would share them with you.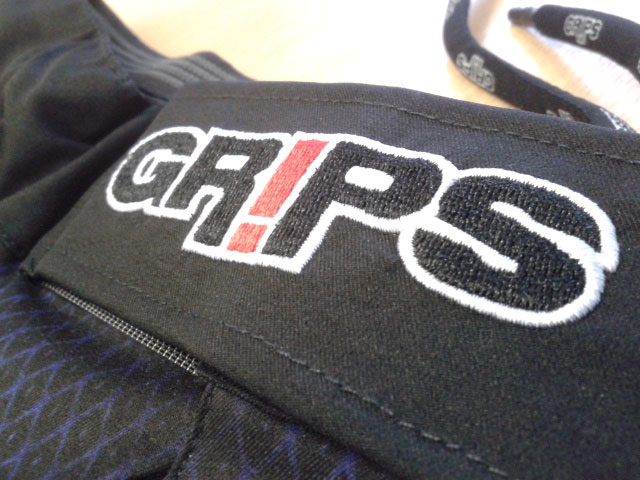 • The Diablo Fight Shorts were light weight, but felt well made and solidly constructed. We also liked the faded "Blue Cage" print and embroidered Grips Logo on these shorts too.
VELCRO ENCLOSURE & WAISTBAND
• One of the first things that we looked at on these Fight Shorts, was the velcro enclosure system and waist area.
• Fight Shorts can often use different enclosure systems and we are always keen to see how different products approach this, because if it's done right it can make a huge difference to the overall comfort and performance of a Fight Short.
• First impressions were good, the enclosure system seemed very secure yet not overly complicated or bulky.
• The Safe Lock™ system used on these shorts is made up of a main front velcro panel, beneath which reveals a further two layers of velcro panelling that are secured further by having the drawstring run through the bottom panel to allow you to tighten the waist further if needed.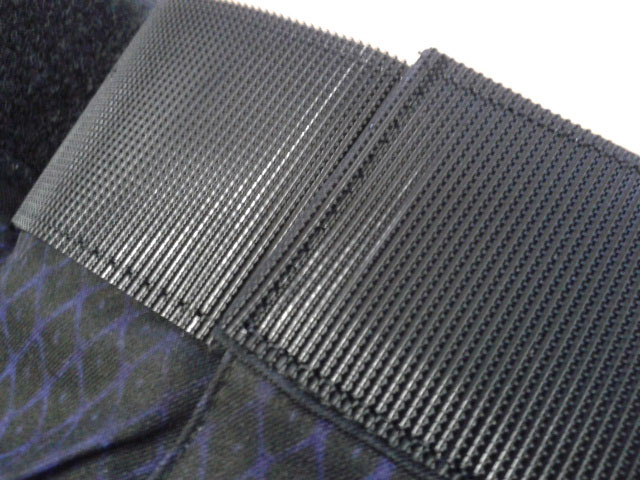 • We were also impressed by the style of velcro panelling, as it did not stick to the Jacquard Foam Lace drawstring, something that can be annoying when trying to tie and untie other shorts when it occurs.
• The Silicon Waist Band lining was also of a high standard and we think this will provide excellent grip when compared to other Fight Shorts that have employed this feature.
STRETCH PANELS & SPLIT SEAMS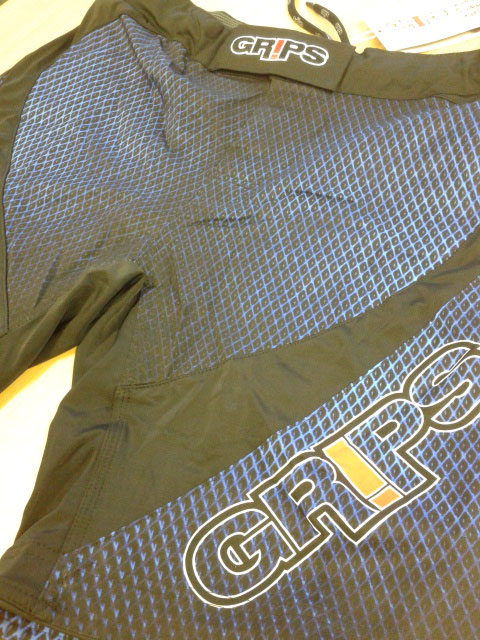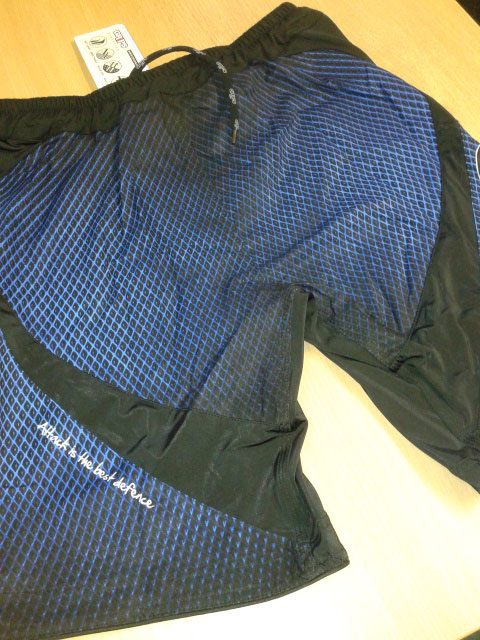 • The Front and Back Anatomical Flex Panels used on these Fight Shorts certainly appear to give them a great deal of flexibility and give.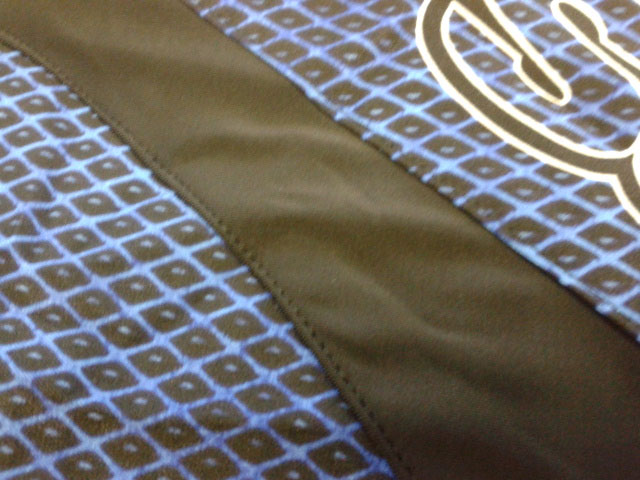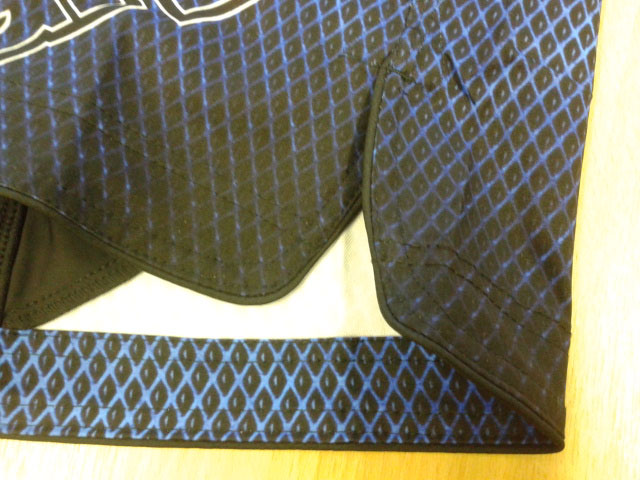 • The way that these panels have been integrated in to the Fight Shorts is also done to an extremely high standard, with neat finishing and strong stitching evident in the way they have been constructed.
• To further aid manoeuvrability for the wearer, these Fight Shorts also feature the now common Inside Leg Spandex Stretch Panels and Side Split Seams.
ADDITIONAL FEATURES
• In addition to the durable, sleek looking waist enclosure system and stretch panel features, there are also a lot of nice little attention to detail touches to these Fight Shorts that show the level of thought that has gone in to their creation.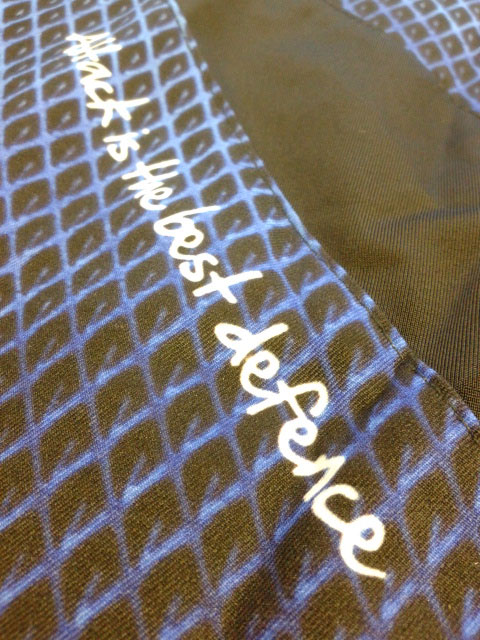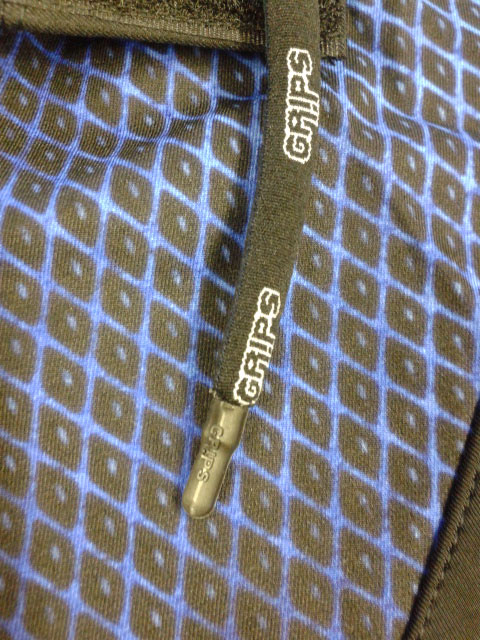 • The High Definition Digital Printing looks as crisp and hard wearing as anything that we have seen, also the embossed Grips Athletics Logo on the end of the draw string is a nice touch too. As we were admiring the quality of the stitching on the outside and inside of these Fight Shorts, we noticed the Integrated Inner Gum Shield Pocket which we feel is a cool addition to these impressive Fight Shorts.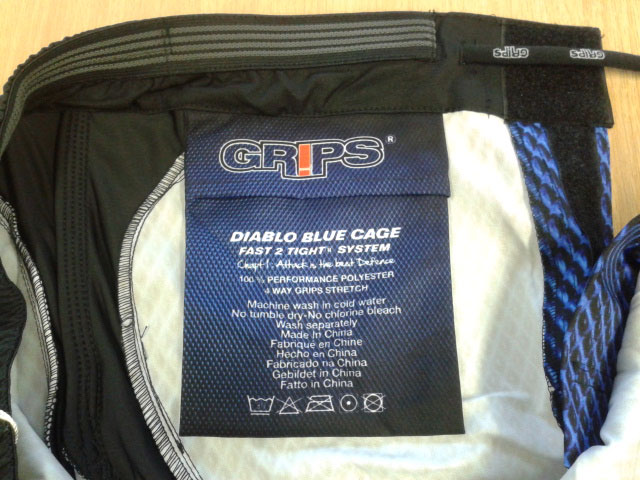 • The quality of the Anti Bacterial, Anti Odour, Quick Drying and Breathable properties of these Fight Shorts are features that can only be proved over time after a few uses. However, it is good to see that Grips Athletics are in tune with the expectations of the more discerning fightwear customer, by including such properties in their technical specifications for this product.
• For their price range, after an initial inspection, we don't have a bad word to say against these Fight Shorts. Impeccably constructed and finished, they offer all of the features that you would expect from a high end Fight Short and give the more expensive alternatives a good run for their money when compared side by side. As you would expect from a product 'Styled in Italy' we think their understated design and attention to detail is pretty impressive too.
Out of the Bag Rating:
4 out of 5 Stars