Recently we have looked at some of theAi??Hayabusa GlovesAi??from their more expensive ranges, so to do a bit of a comparison, we thought we would take a look at theirAi??Ikusa Series 10oz GlovesAi??(also available in White), from their less expensiveAi??Ikusa SeriesAi??line.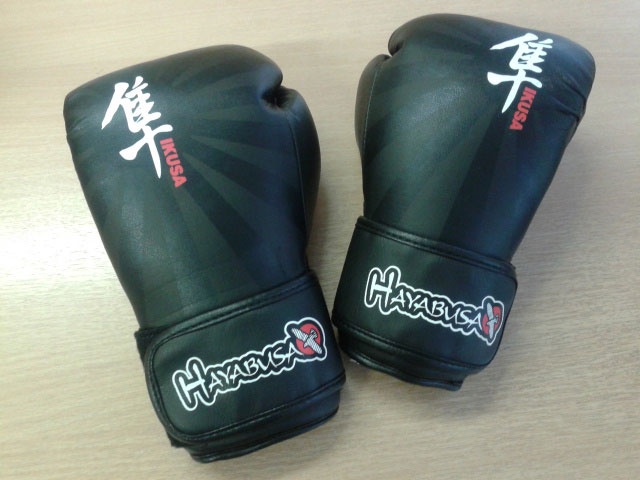 Dual-Xai??? Wrist Closure System
All of the Ikusa Series Gloves feature the Hayabusa Dual-Xai??? Wrist Closure System to provide a secure and safe fit for the wearer.
Comfortable Fit and Padding
What also adds to the comfort and fit of these gloves is the considerable inner padding on the wrist area and front of the glove. When you put these gloves on, they feel safe and as though they would provide the necessary protection.
The gloves are easy to put on and are comfortable and unfussy with your hands forming the required shape naturally with ease.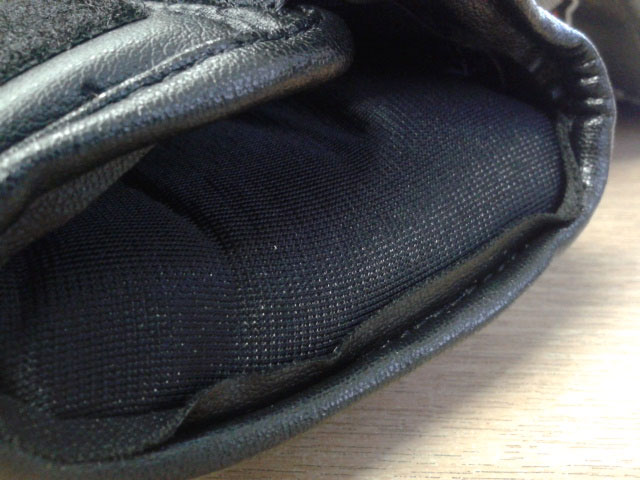 Engineered Leather & High Quality Printing
TheAi??Engineered LeatherAi??feels soft yet durable and the printed Hayabusa and Ikusa Logo's are crisp and clear. The durability of the printing is something that can only be tested over time after rigorous use, but we have been selling this range for a considerable time now and have no issues to report with respect to this to date.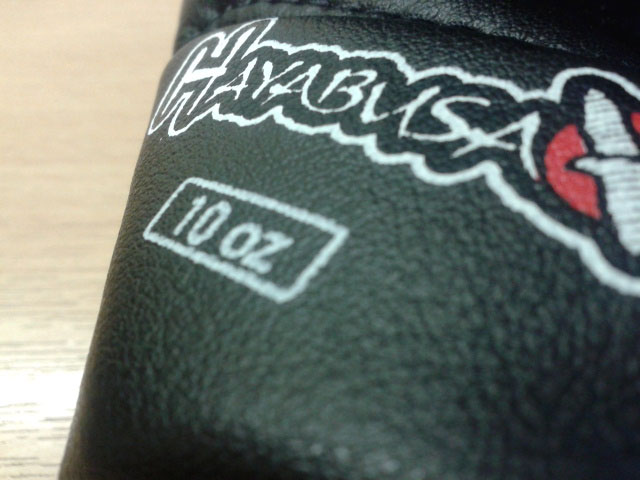 Ai??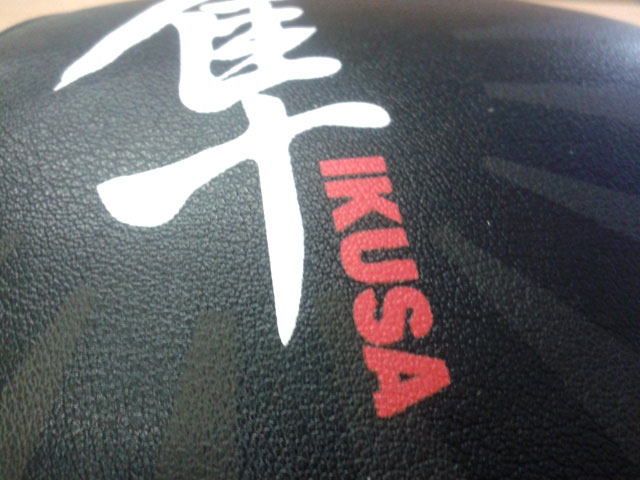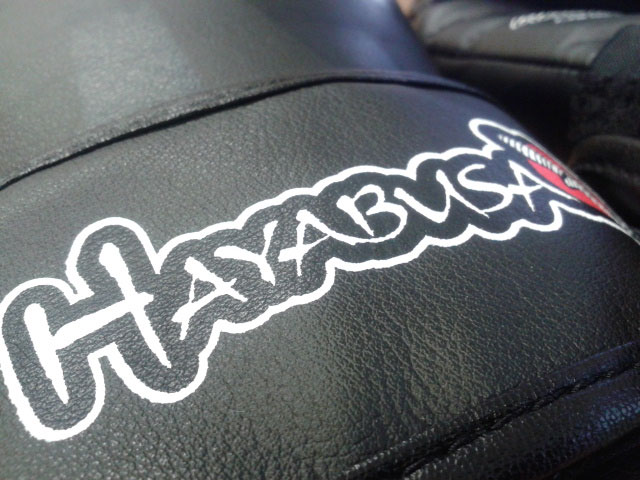 Ai??
Finishing & Stitching
As we have come to expect from Hayabusa, the stitching and finishing on these gloves is done to a high standard and Hayabusa have spared no expense with regards to this despite these gloves being at the lower end of the Hayabusa product price range.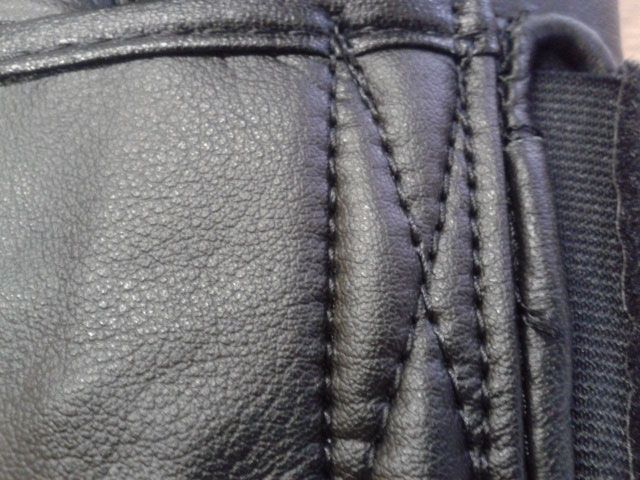 Comparison to Tokushu & Kanpeki Elite Series
When compared to theAi??TokushuAi??andAi??Kanpeki Elite Series, one of the most notable differences is that the Ikusa Series Gloves do not employ theAi??Fusion SplintingAi??construction feature. The Ikusa Gloves look like a more traditional style of glove on terms of the appearance and construction.
In addition to the absence of the feature mentioned above, another obvious difference when compared directly to the Kanpeki Elite Series Gloves, is that the Ikusa Series do not use the Premium Grade Genuine Leather used on the Kanpeki Elite Series, which of course enables Hayabusa to retail these gloves at a less expensive price.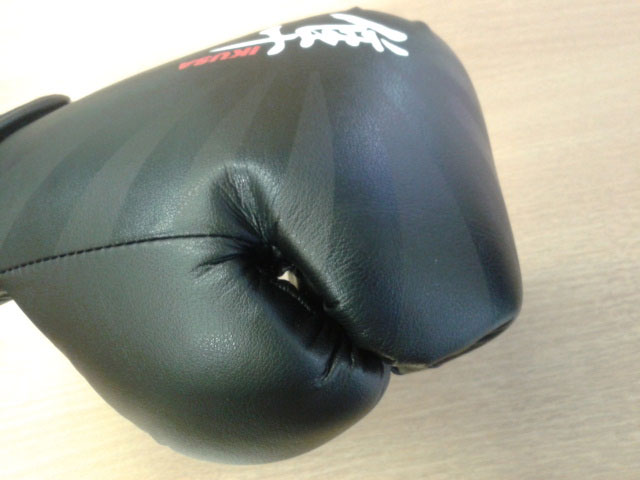 On closer inspection, you will also notice that the palm of the Ikusa Gloves doesn't have the breathable mesh material used on the Tokushu and Kanpeki Elite Series Gloves. The Ikusa Gloves have been constructed with a full Engineered Leather palm with breathable air holes instead.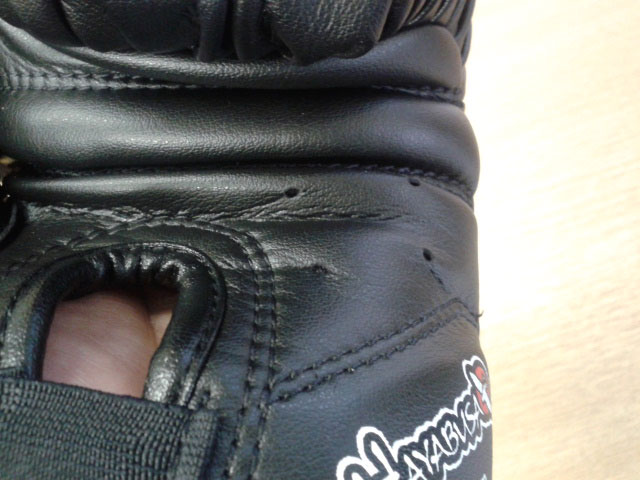 Overall Rating
The Hayabusa Ikusa Series Gloves are a comfortable, well made glove that feature the excellent Hayabusa Dual-Xai??? Closure system and have all of the hallmarks of a quality made product that you would expect from this premium brand.
If you are in the market for something new and fancy spending a little more on a quality pair of bag gloves, but are not quite ready to go all out for the Tokushu or Kanpeki Elite Series Gloves, then the Ikusa Series 10oz Gloves are certainly an excellent alternative.