Cormier takes title in first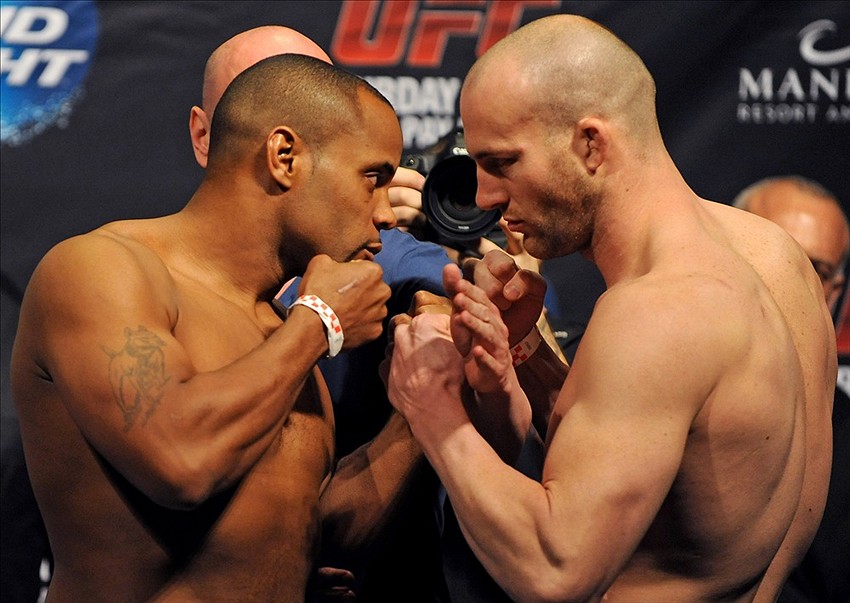 Daniel Cormier needed just 79 seconds to knock out Patrick Cummins at UFC 170 on Saturday at the Mandalay Bay Events Centre in Las Vegas.
The win over Cummins, who was a last minute replacement, means Cormier is now undefeated in his 14 fights and was made even sweeter by the fact that his former sparring partner Cummins had claimed before the fight that he had once made Cormier cry during wrestling practice.
"It had to happen this way," Cormier said. "It could not have gone the distance. I'm mad he even hit me twice because of all the talking he did. When you talk, you've got to be able to back it up. That's what I do."
Cummins had accepted the fight on 10 days' notice, when injury forced Rashad Evans off the co-main event (Image: Fansided.com).
Rousey takes a minute to show her class
Despite being billed as one of the biggest events of her career, UFC 170 proved to be a relatively easy night for Rhonda Rousey.
A knee to the midsection caused former ex-Olympic wrestler Sara McMann to collapse to the canvas and the fight was stopped after just 66 seconds.
The crowd booed what it deemed was an early stoppage. But referee Herb Dean had little option after Rousey hit McMann with a knee to the body followed by an elbow, another knee, another elbow ai??i?? and then a final knee that put McMann on the floor (Image: AP).
For the first time in her career, Rousey had ended a fight without her trademark arm-bar in this, the fastest knockout in UFC women's history.
MacDonald Punishes Maia
Rory MacDonald threw his hat into the ring as a contender once again, following a hard-fought decision over a veteran opponent in Demian Maia.
MacDonald (16-2) suffered a takedown in the early seconds of the bout, which led to him losing the first round. But as the fight wore on he picked Maia apart on the feet while defending a constant string of takedown attempts in the later rounds.
All three judges scored it the same, 29-28 for MacDonald.
MacDonald continued to land effectively with kicks to the body and straight, two-punch combinations into the latter stages of the fight and his momentum continued into the final round, where he continued to pick Maia apart with the jab, right hand and kicks.
Pyle Ends it in three
Mike Pyle rebounded from a heart-breaking knock-out loss in his last performance by defeating TJ Waldburger via TKO late in the third round.
The Las Vegas-based welterweight was at his best on the inside. Fending off Waldburgerai??i??s takedown attempts while frequently landing knee shots and elbows from the clinch.
Six of the best for Thompson
Kickboxer turned MMA fighter Stephen Thompson, earned the sixth finish of his career thanks to a TKO victory over Robert Whittaker, with the stoppage coming just 3.45 into the first round.
A straight right hand Ai??had initially dropped Whittaker but the welterweight managed to get back to his feet, with Thompson eventually putting him down again with another decisive right.