By no means a new product, we just felt that these particular gloves were due a little more exposure due to the fact they still remain one of the most impressive looking products ever released by Hayabusa.
In fact, everything in the Kanpeki Elite Series range from Hayabusa looks just as good, with their classic, vintage leather look combining the latest MMA sports equipment technology, surely there's nothing to dislike.
Sometimes, it is hard to get an accurate feel for a product when they are viewed online, so we've decided to get a few a close up pictures taken of the Kanpeki Elite Series 2.0 MMA Gloves to show just how good these gloves actually look and feel.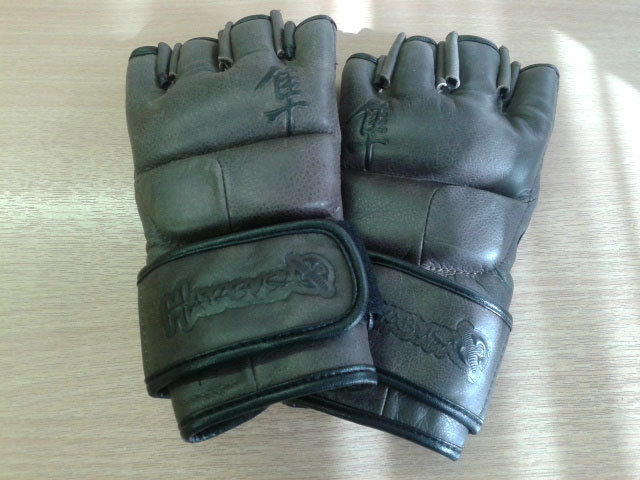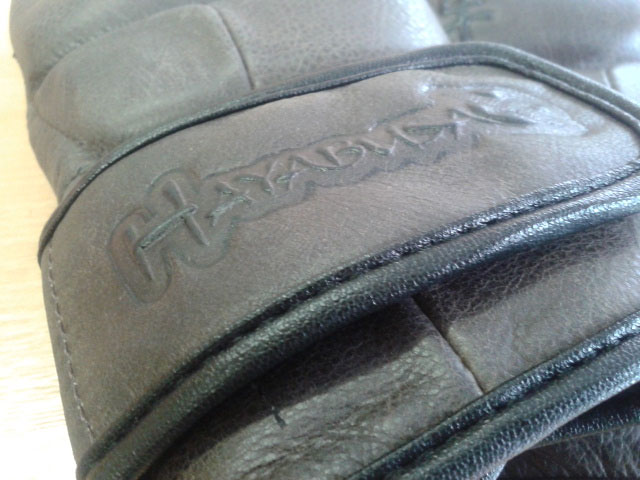 (Embossed Hayabusa Logo -Ai??Wrist Strap Detail)Ai??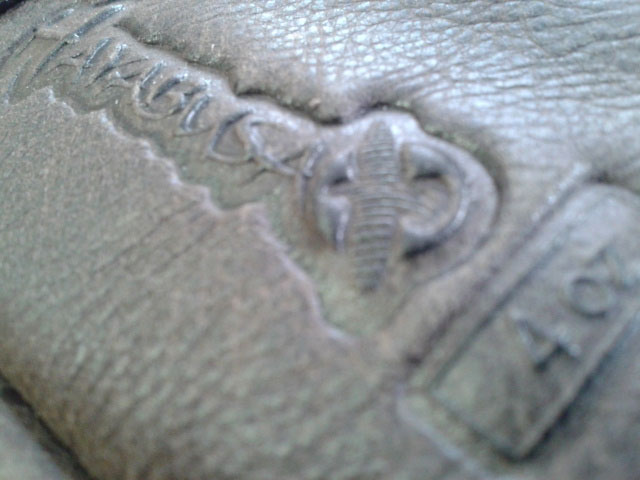 (Embossed Hayabusa Logo – Inside Wrist Strap Detail)Ai??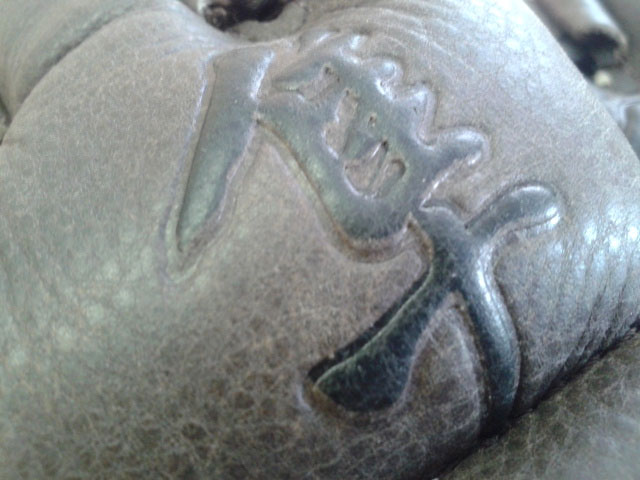 (Embossed Kanji Detail)
The above images really show off the quality of the Full Grain Premium Leather used to create these MMA Gloves, as well as the attention to detail of the embossed Hayabusa Logo's and Hayabusa Kanji.
Features
Don't be fooled by the vintage looking exterior of these gloves, there's nothing primitive about their features or use of the latest patented Hayabusa innovations.
Dual-Xai??? Closure System
The images below show the same Dual-Xai??? Closure System as used on the Hayabusa Tokushu Series MMA Gloves. We've already praised this particular feature in a previous blog post about the Tokushu Series MMA Gloves, but to sum up in short, this closure system offers extremely effective hand and wrist support and provides such a snug fit that you may not have experienced before with any previous pair of MMA Gloves that you have owned.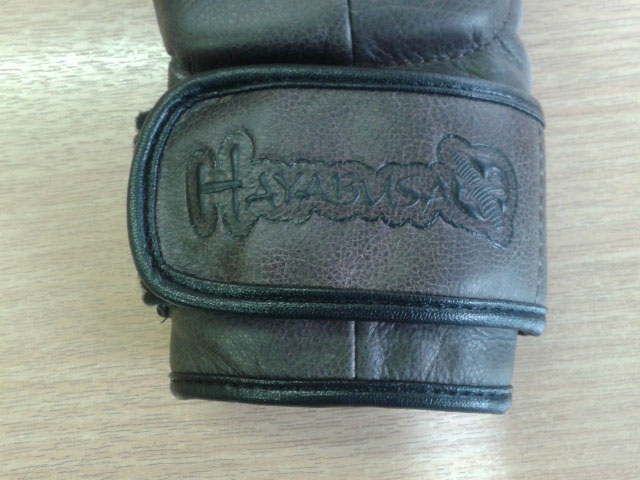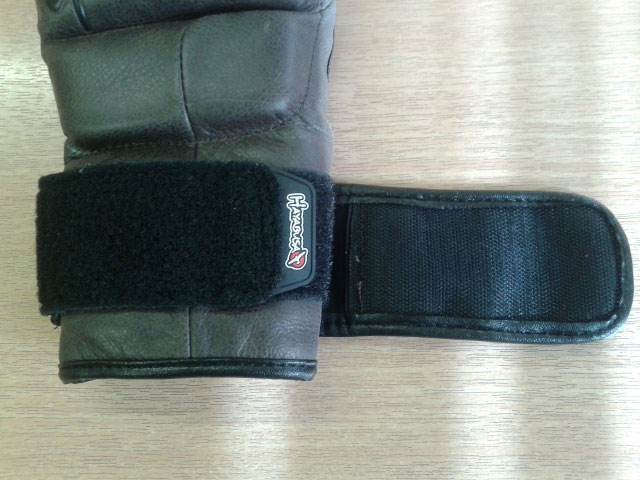 (Outer & Inner Velcro Strap)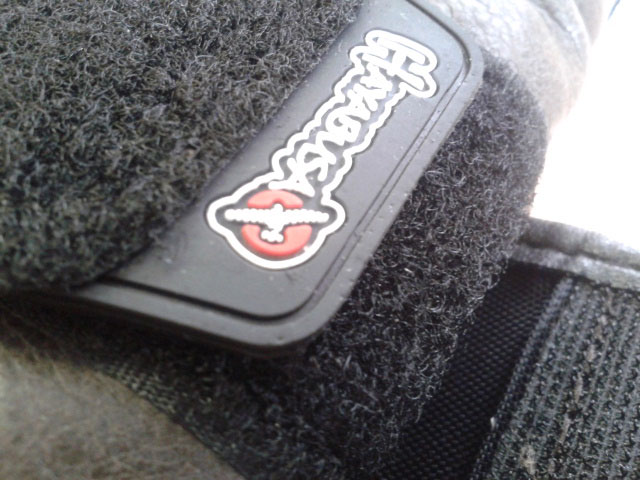 (Inner Velcro Strap – Rubberised Tab)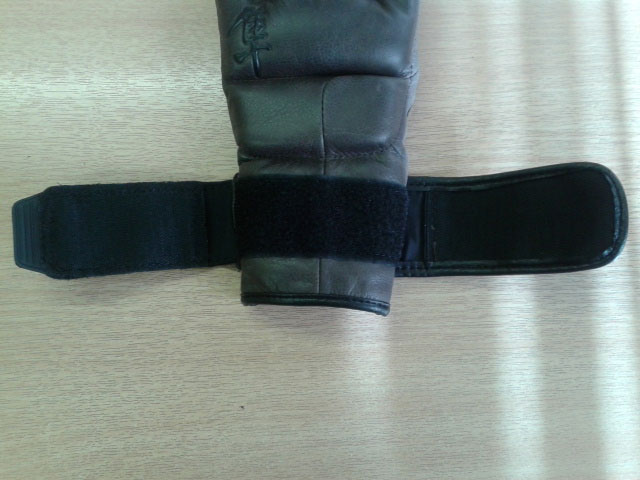 (Outer and Inner Strap Detail)
Y-Volarai??? design
Again, this particular design feature can been seen on the Tokushu Series MMA Gloves, and we feel that it does it's job in adding to the secure fit and minimising of unwanted shift for the wearer of the gloves very well indeed.
(Y-Volar Design Detail)
Overall Quality of FinishAi??
As you would expect from any premium Hayabusa product, the quality of stitching and finishing inside and out on these gloves is second to none.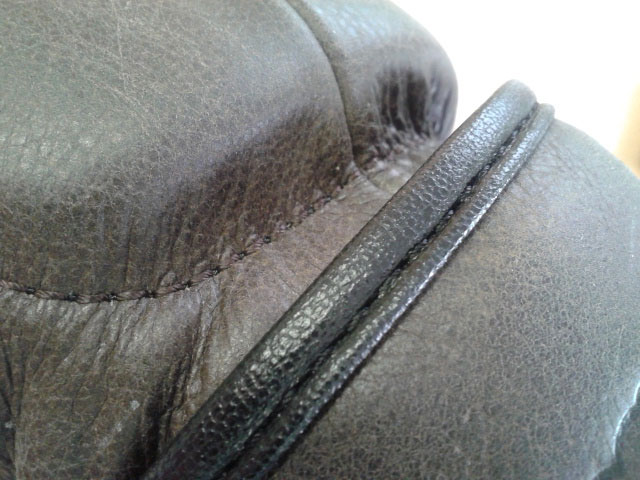 (Stitching Detail)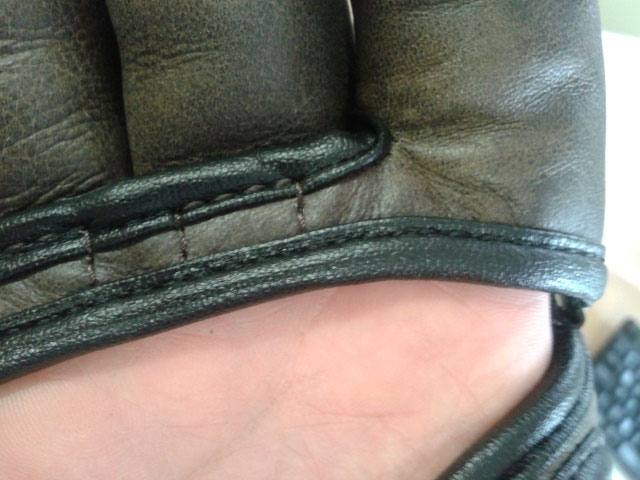 (Inner Palm Stitching Detail)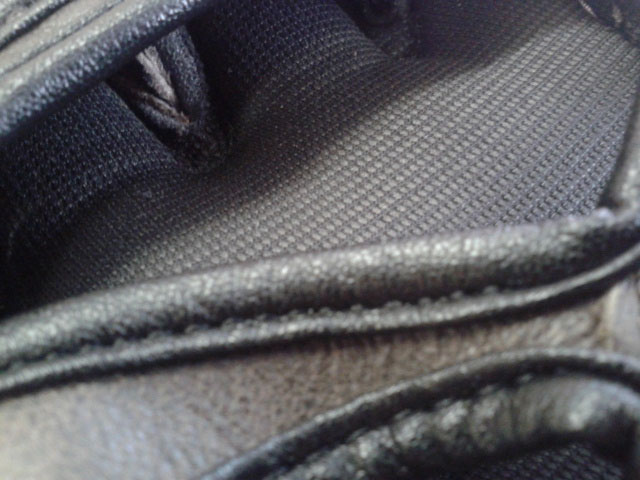 (Inner Padding Detail)
Just a final word about these gloves that no amount of images could ever do justice is their smell! As soon as you get them out of the bag you instantly notice that genuine quality leather smell!